Villarica Pawnshop is a renowned establishment located in the city of Cebu, Philippines. With over 300 branches all throughout the country, Villarica has become an institution well-known for offering financial services to those in need. Boasting efficient and secure transactions as well as competitive interest rates along with excellent customer service, it comes as no surprise that Villarica remains one of the most popular pawnshops within its area.
Also Read: List of Money Changers in Mandaue City, Cebu
What sets this particular pawnshop apart from other more traditional establishments is its wide range of monetary options tailored based on individual needs. Whether you're looking to purchase gold jewelry or receive a loan against your personal property such as appliances and electronics—Villarica has it covered.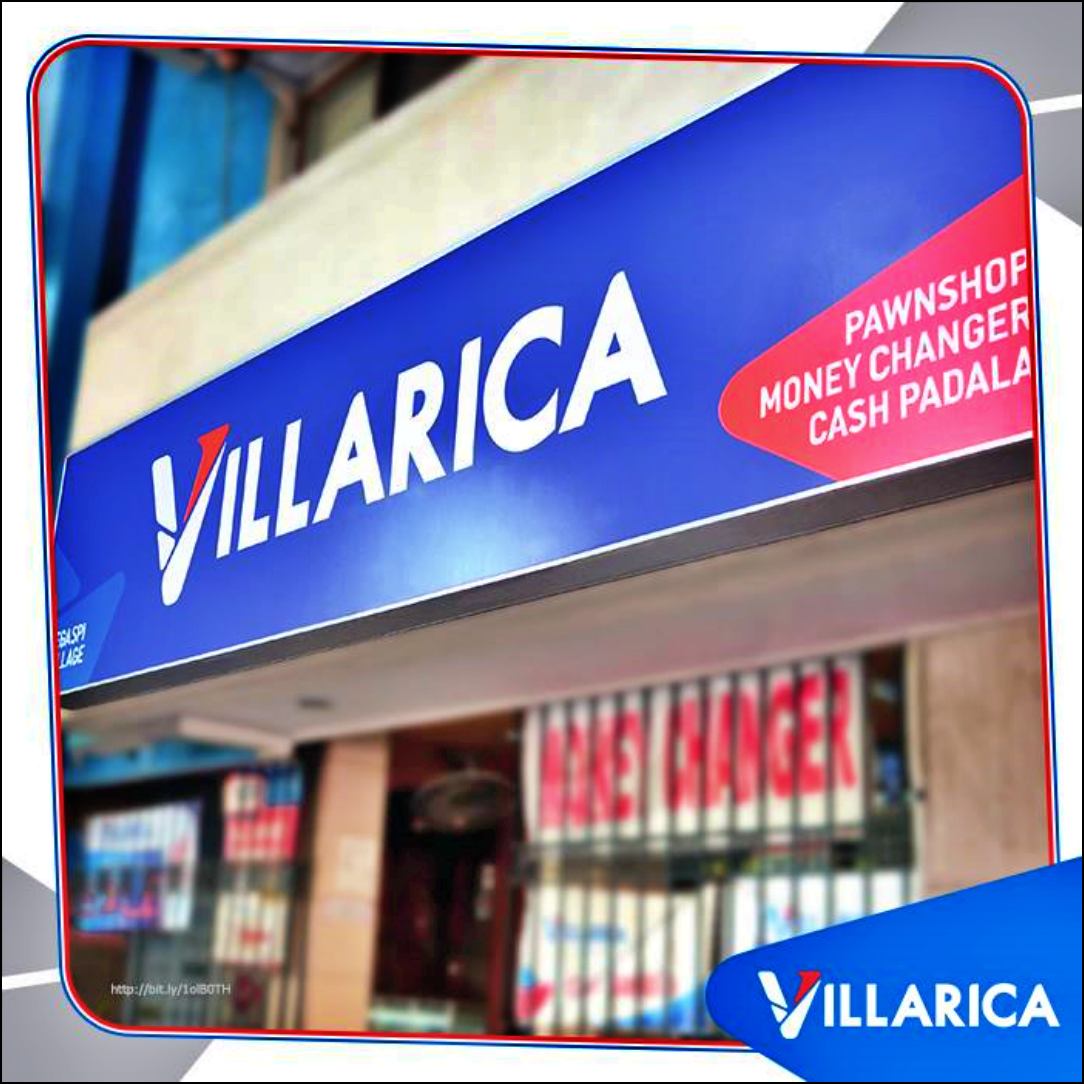 History
In 1954, Mrs. Paz R Villarica – a jewler from Meycauayan, Bulacan – started venture and opened the first VILLARICA PAWNSHOP branch at 616 P. Paterno Street in Quiapo, Manila (Which will still stands today). Eventually, Atty. Henry R Villarica and his wife Linabelle Ruth R. Villarica took on the reins of operations and incorporated it as "Villarica Pawnshop Inc." duly registered with the Securities & Exchange Commission on January 5th 1981.
Villarica Pawnshop in Cebu
Villarica Pawnshop in Cebu City is a well-known name among the locals who seek financial assistance in the form of pawning their valuables. The pawnshop is situated in one of the busiest areas of the city and is easily accessible for anyone who wants to avail their services. What sets Villarica apart is their fair appraisal process, ensuring that customers get the highest value for their items.
The staff is friendly and accommodating, making the entire process of pawning hassle-free. With so many branches in the Philippines, Villarica is a trusted name when it comes to pawning, money transfer services, and foreign exchange. Trustworthy, efficient, and convenient – that's Villarica.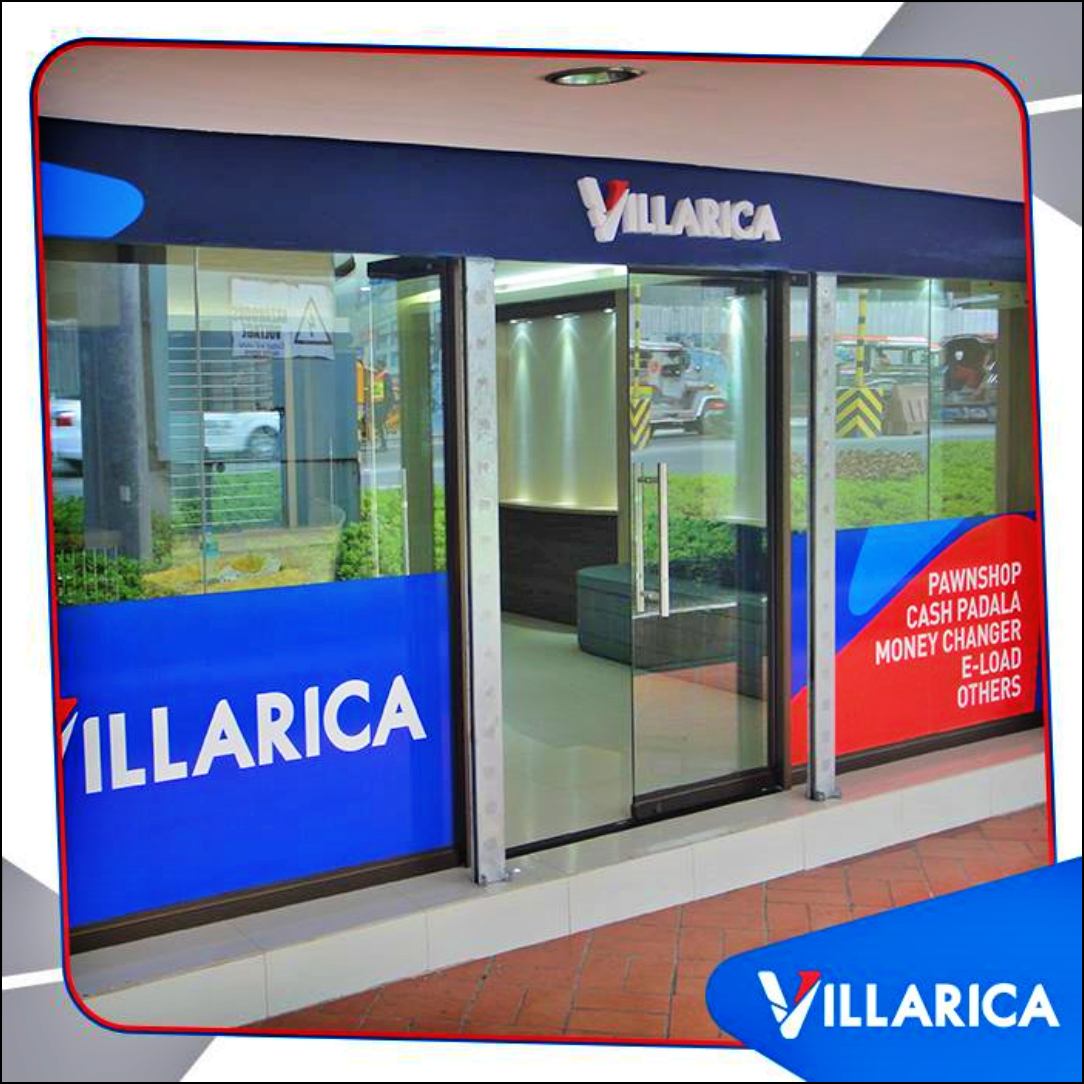 PAWNING
At Villarica there are two types of pawning services:
Sangla
A type of loan that requires an item as collateral such as jewelry, appliances, gadgets and etc. Payment must be completed within 30 days period to redeem the said items.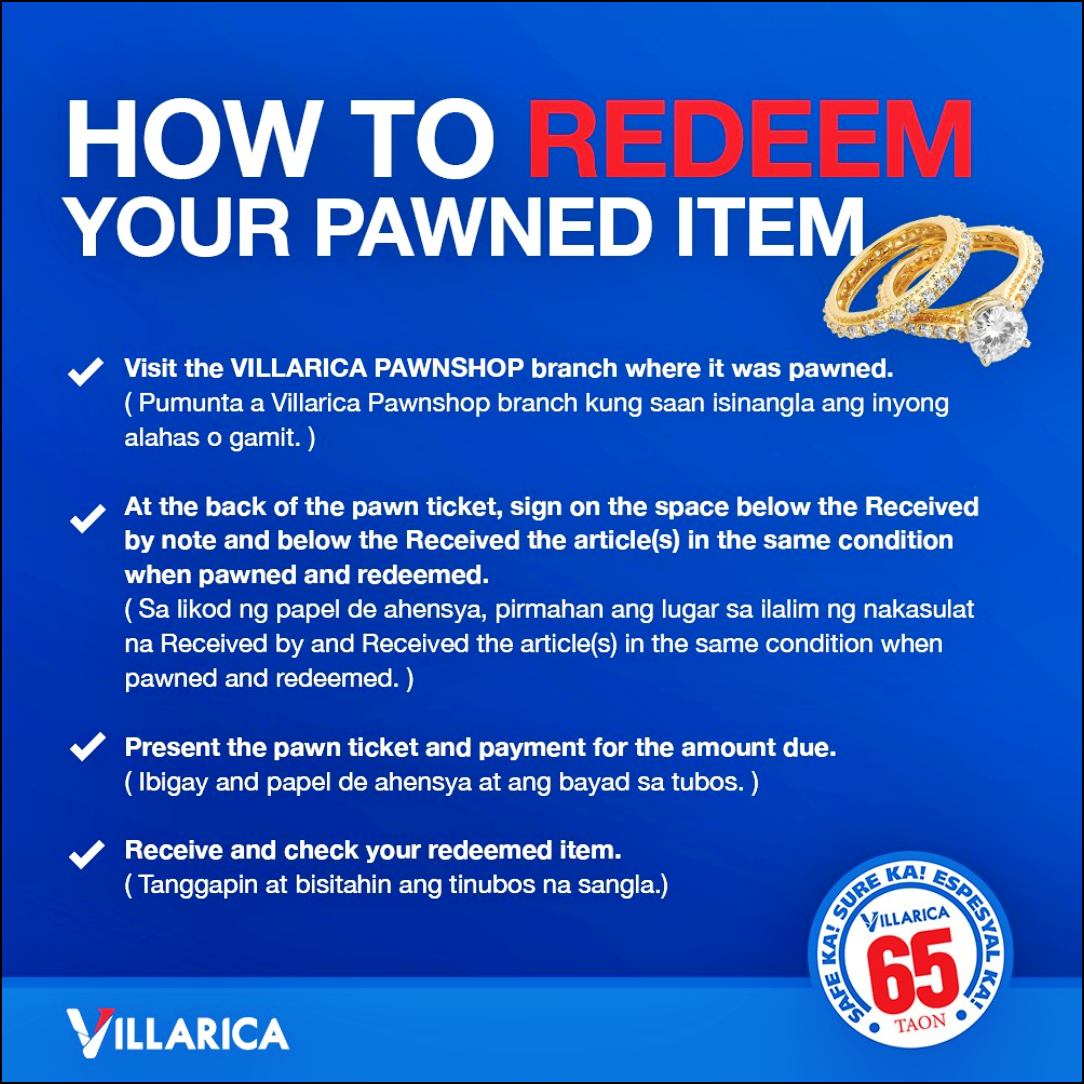 Subasta
A type of auction where people can buy items at a discounted price.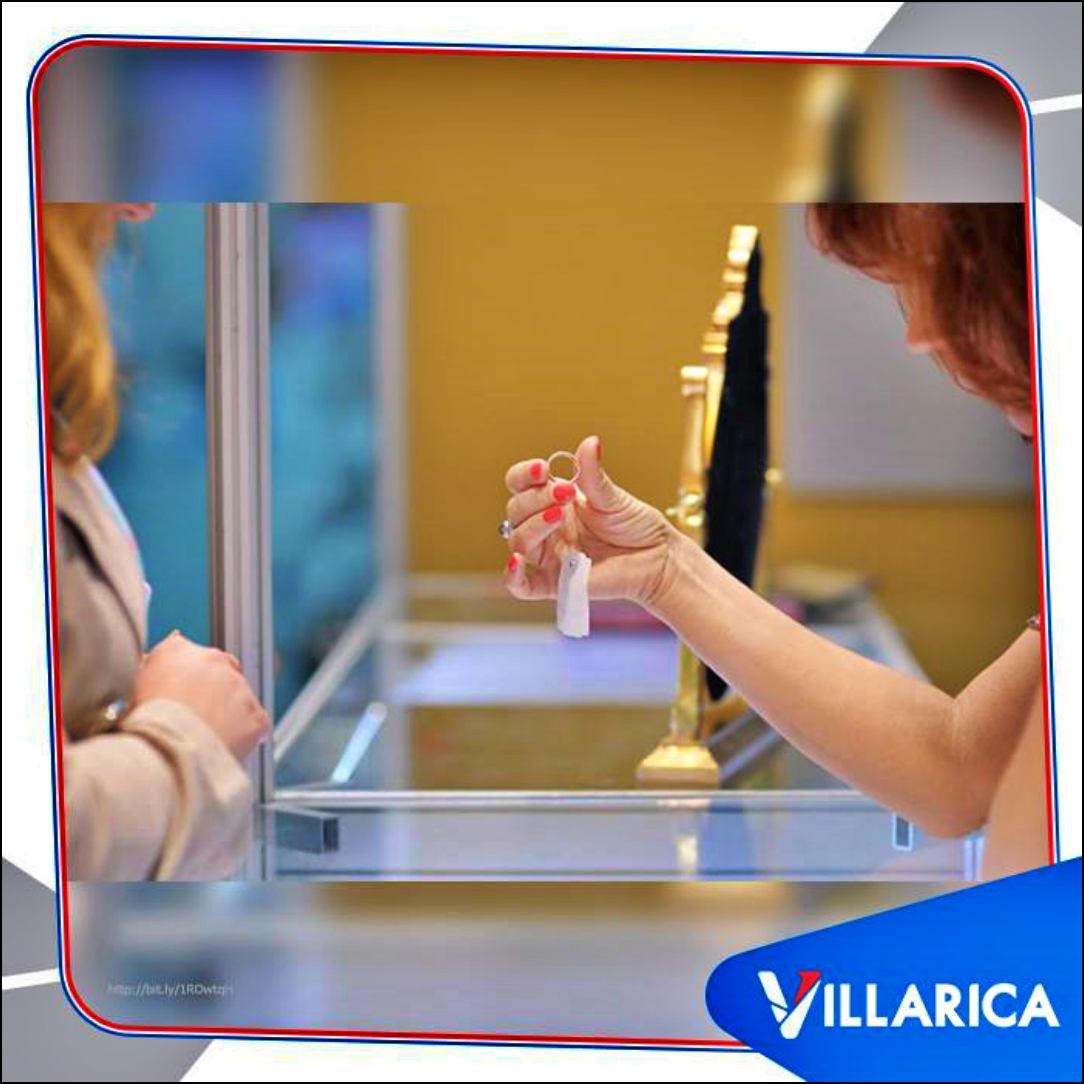 OTHER SERVICES
Aside from Sangla and Subasta there are five (5) services offered at Villarica:
A cash remittance service for both domestic and international money transfers.
Sending Money (Magpapadala ng pera) – A service that enables individuals to send and receive money quickly.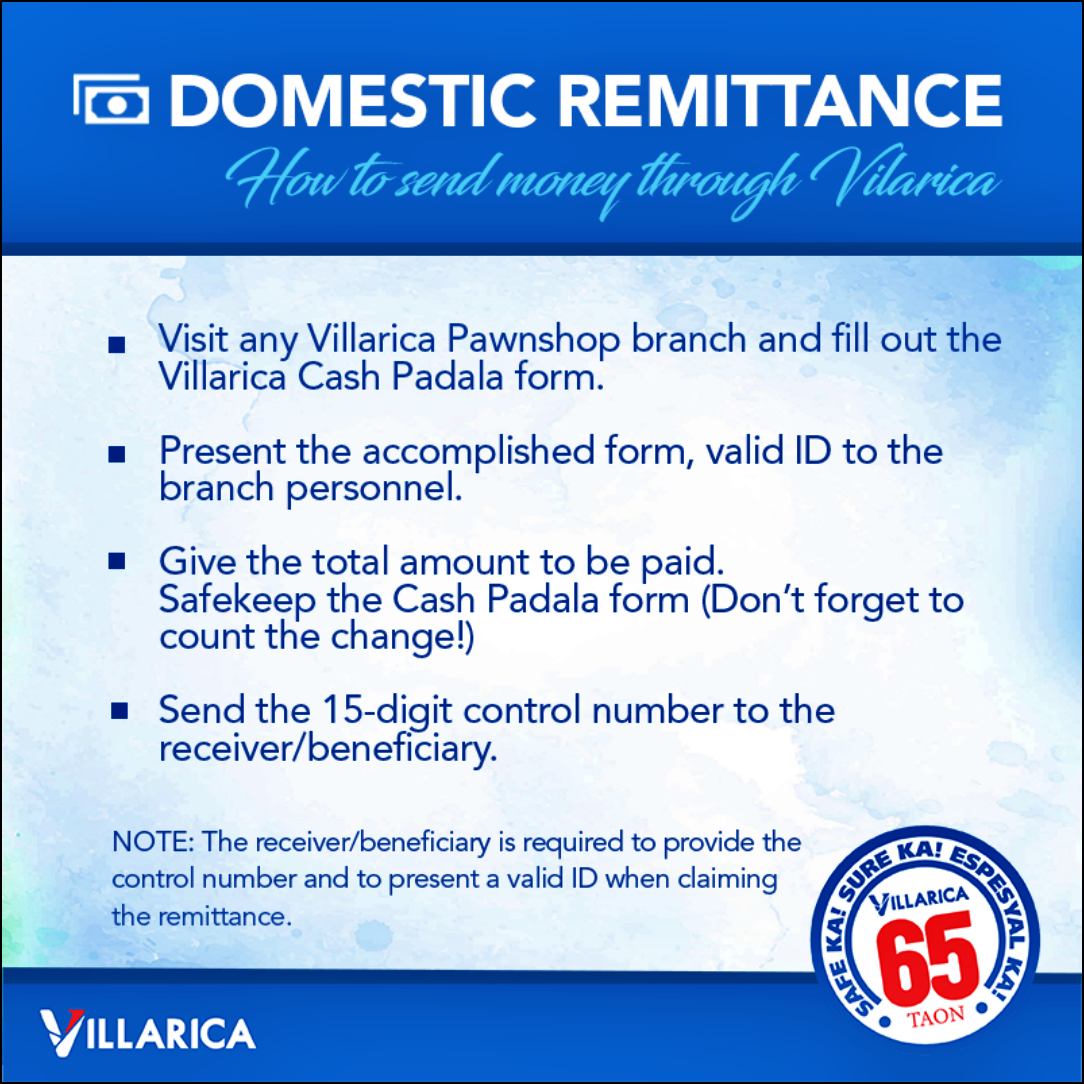 Receiving Money (Tatanggap ng pera) – A service that allows individuals to receive money through Villarica.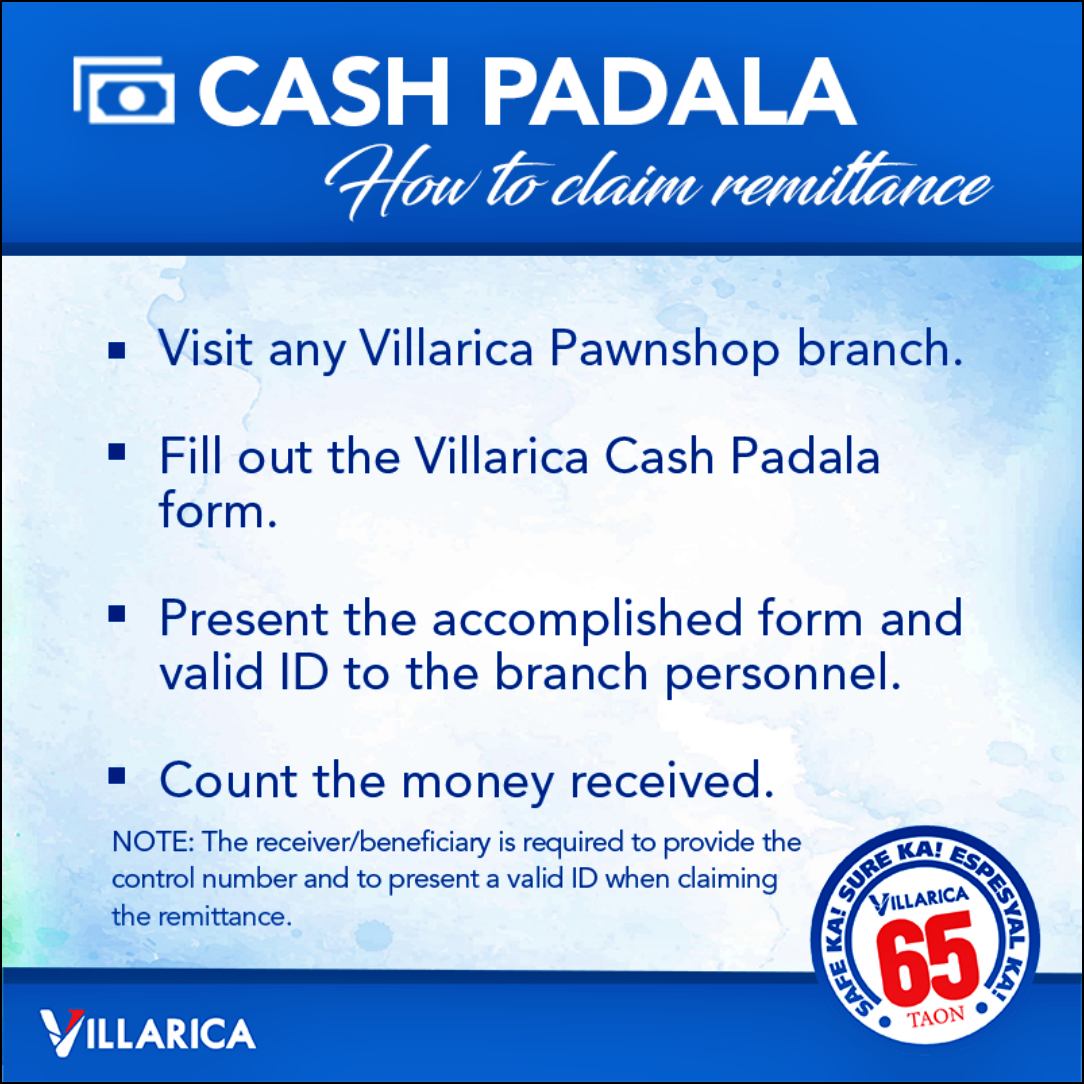 An exchange service for both domestic and international currencies.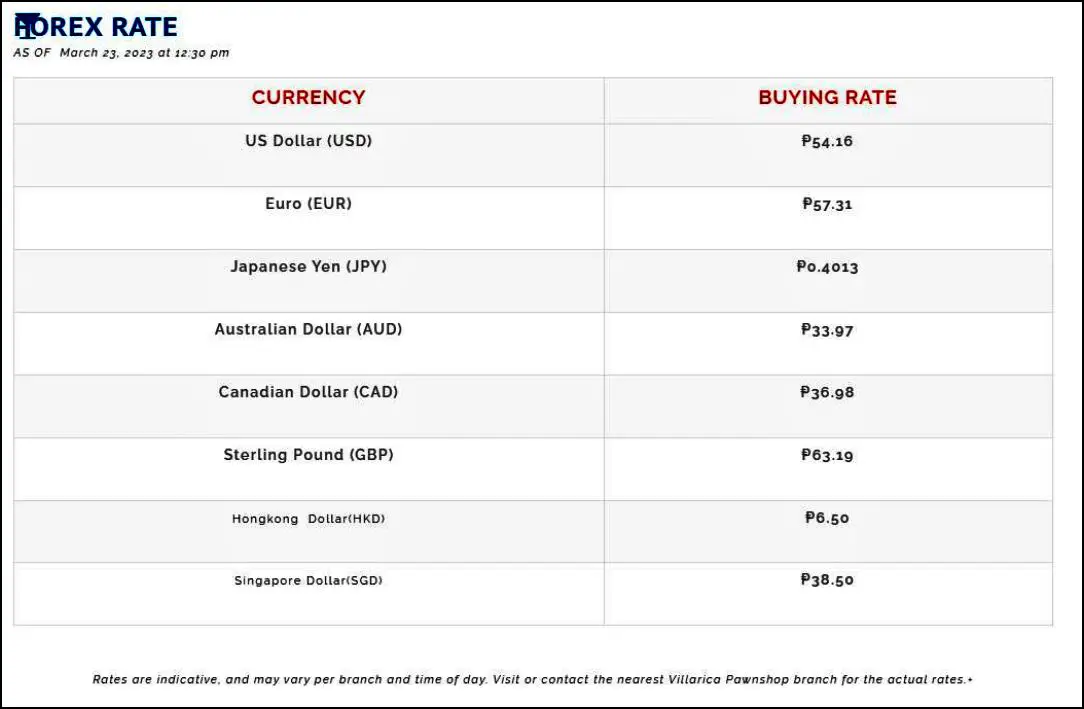 Below are the foreign currencies accepted at Villarica Pawnshop.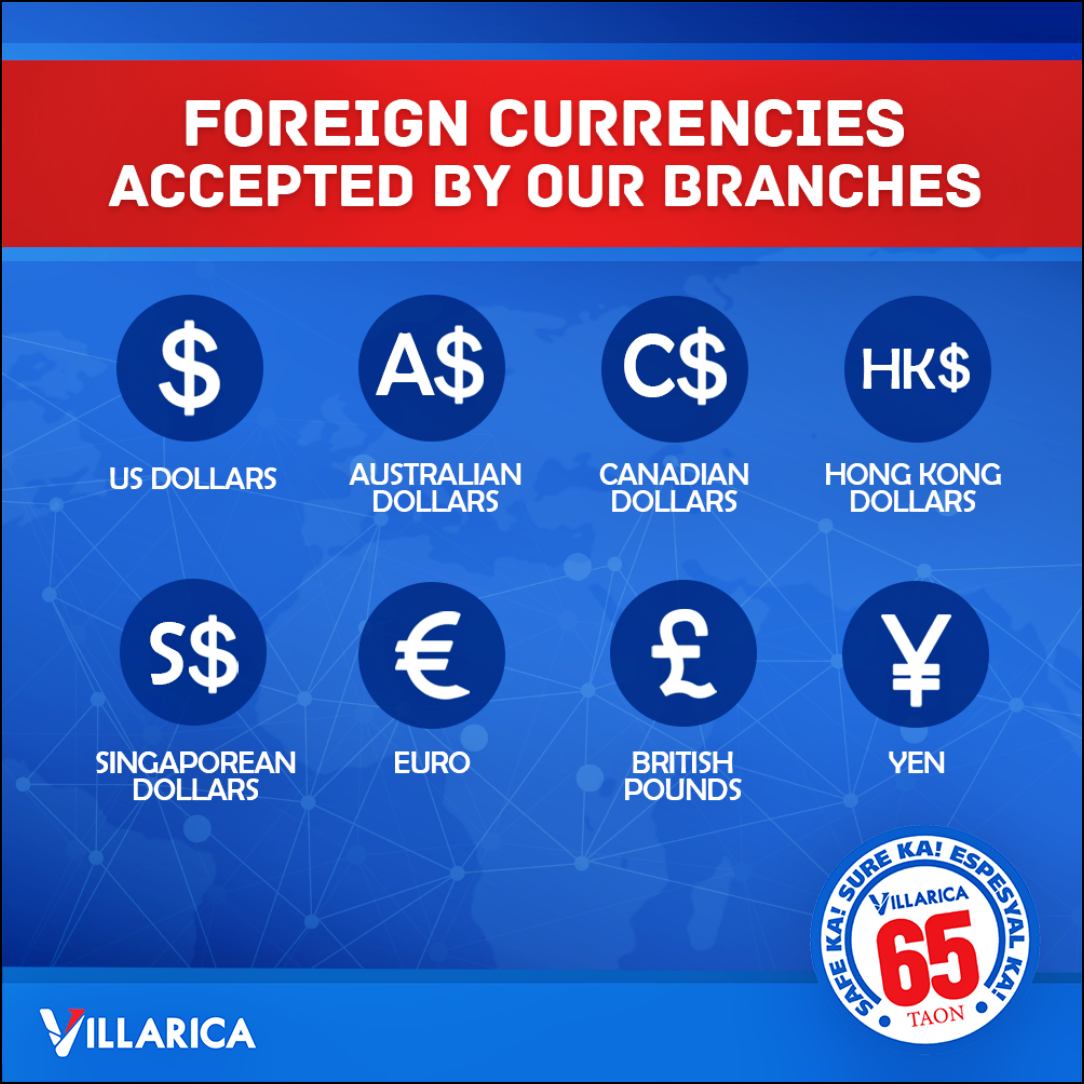 Note: Rates are subject to change, depending on your Villarica Pawnshop branch. For the most accurate and up-to-date rates, contact or visit the closest location near you today!
A service that allows individuals to pay their bills easily and conveniently.
Here is the list of merchants accredited with Villarica Pawnshop: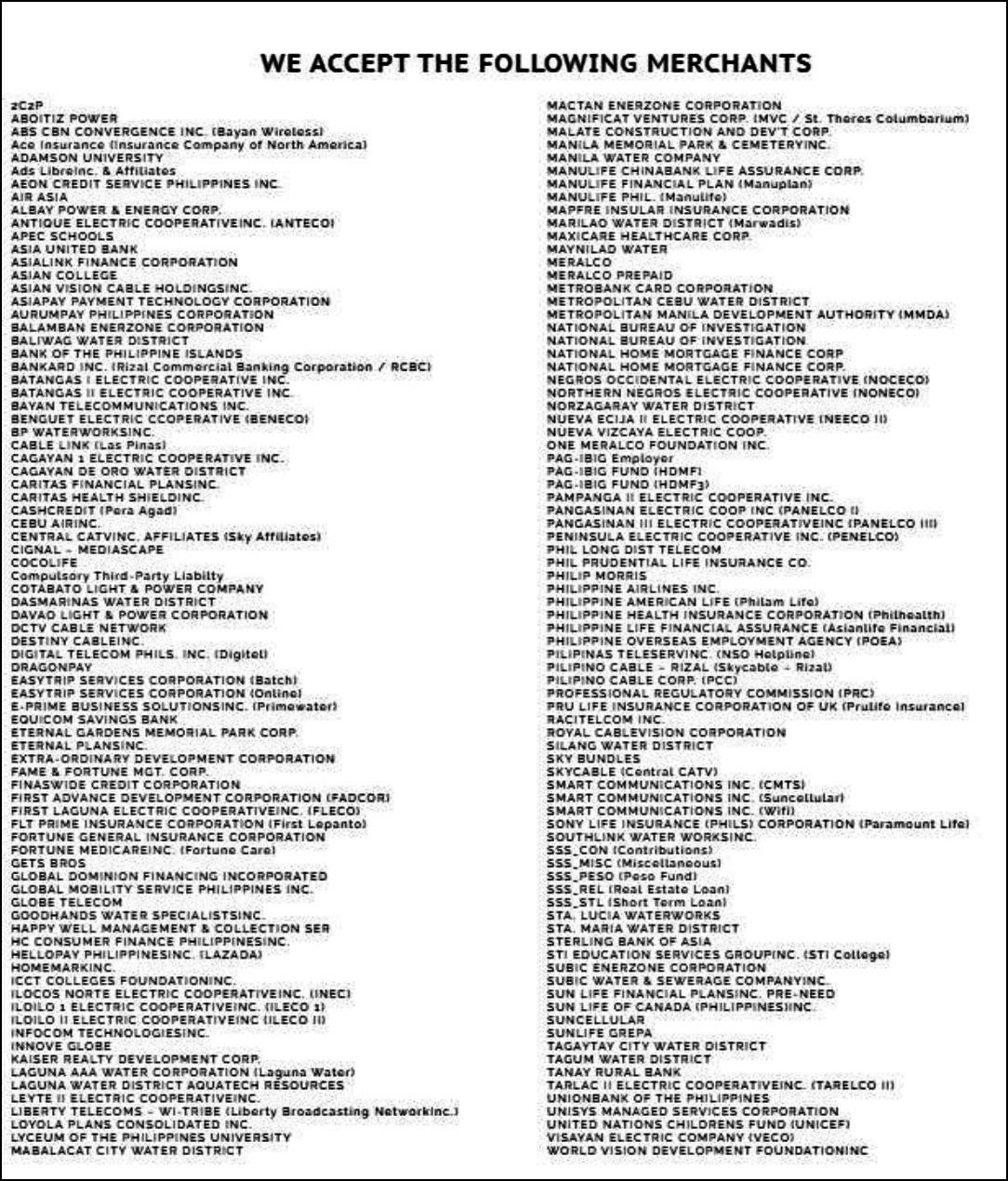 A service that allows clients to withdraw cash from their individual accounts.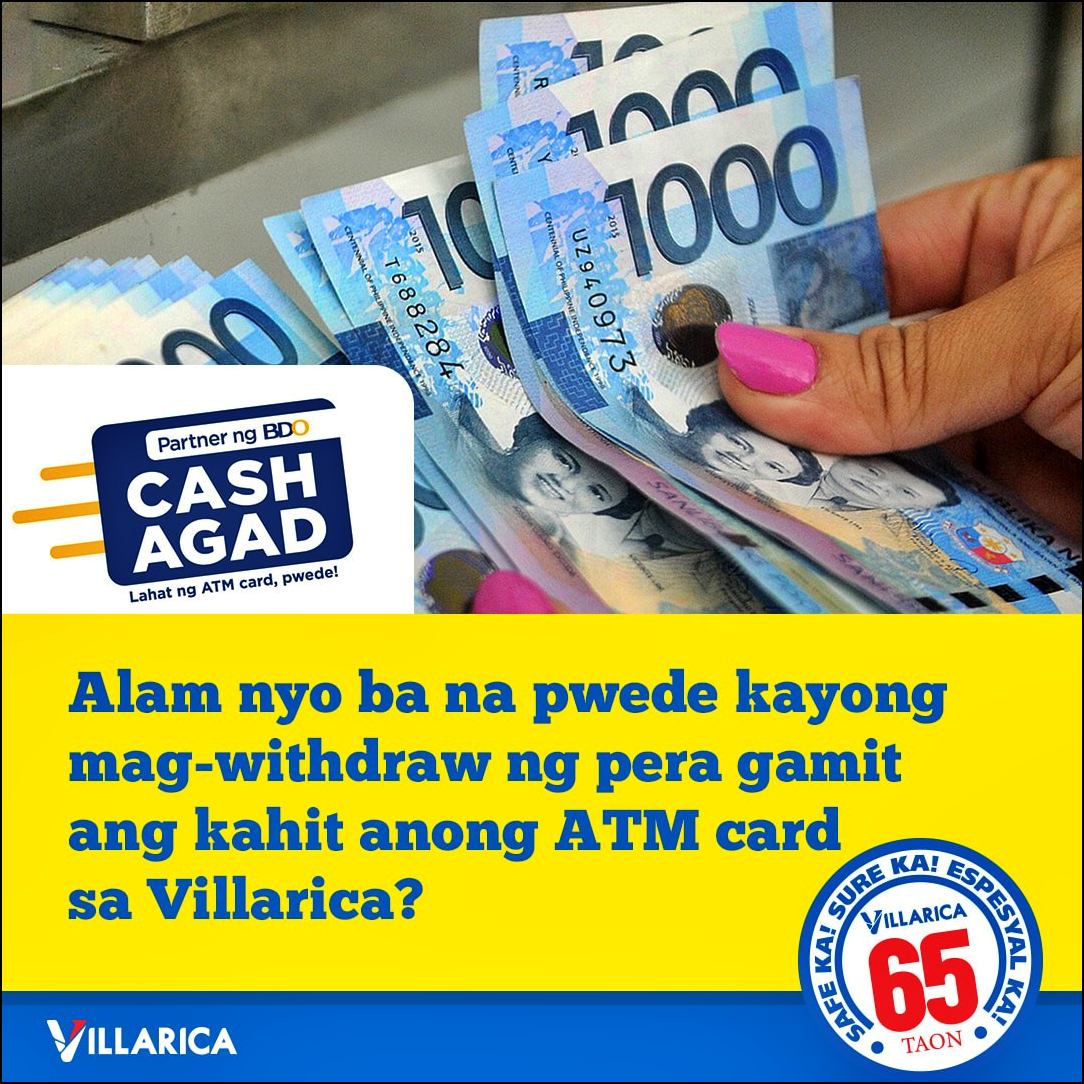 A service that allows users to purchase prepaid load for their mobile phones.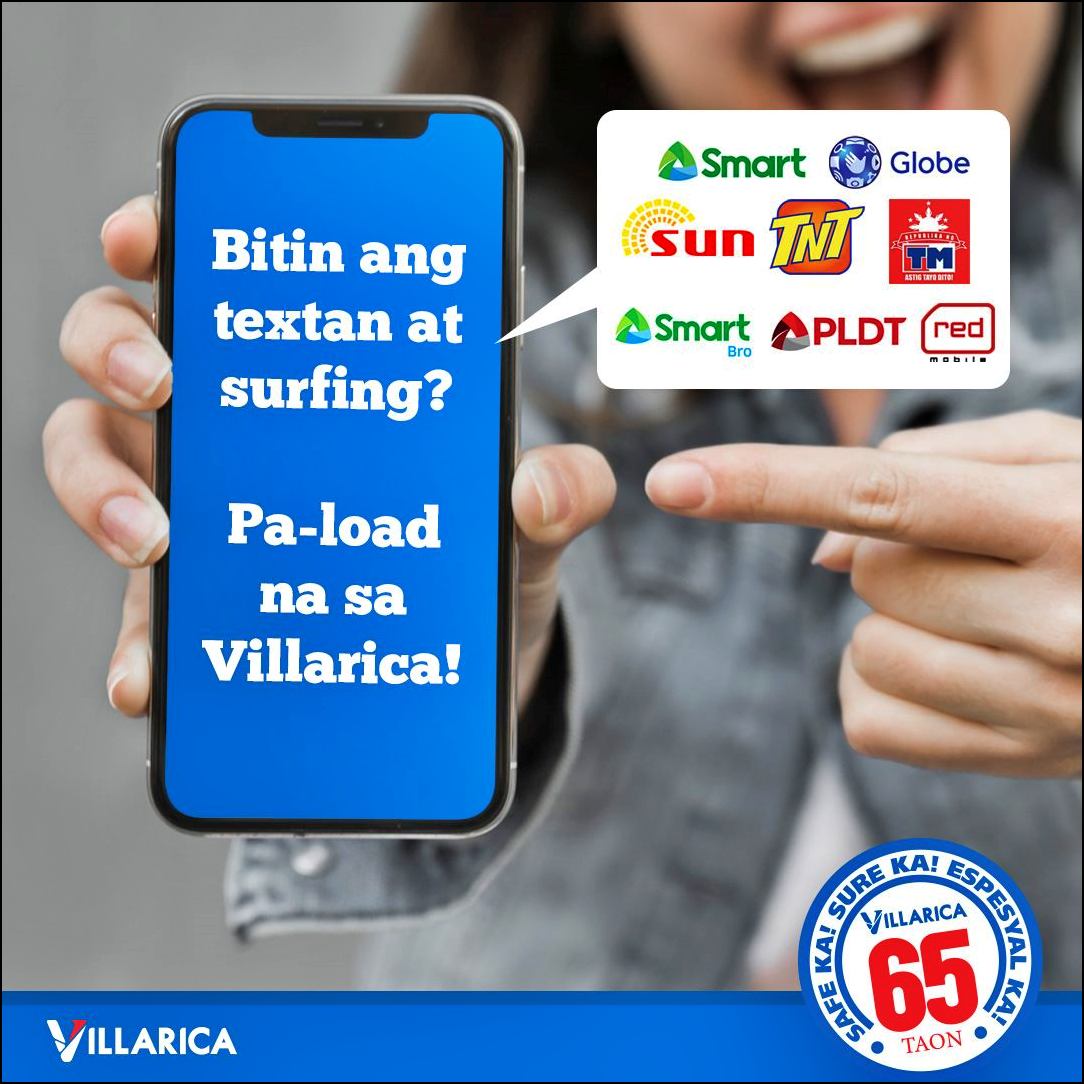 By offering a wide range of services and financial solutions, Villarica Pawnshop Inc. aims to provide its customers with the best possible experience when it comes to all their monetary needs.
List of Villarica Pawnshop Branches in Cebu
There are four (4) branches of Villarica located in Cebu City alone.
CEBU 3 – Branch Location CEBU 3
Landline: (032) 238-7014
Address: SANCIANKO COR. LEON KILAT STREETS
CEBU CITY, CEBU
with POS/Cash Withdrawal, with Bills Payment
GUADALUPE CEBU – Branch Location GUADALUPE CEBU
Landline: (032) 262-6106
Address: GUADALUPE COR. BANAWA MARKET SITE V. RAMA AVE.
CEBU CITY, CEBU
with POS/Cash Withdrawal
LABANGON 2 – Branch Location LABANGON 2
Landline: (032) 231-3313
Address: 106 B KATIPUNAN SALVADOR ST. LABANGON
CEBU CITY, CEBU
with POS/Cash Withdrawal
LAHUG – Branch Location LAHUG
Landline: (032) 236-0317
Address: 313 GOROLDO AVE. LAHUG
CEBU CITY, CEBU
with POS/Cash Withdrawal, with Bills Payment
MISSION
To provide you the most accessible microfinance innovations through expert valuation and reliable financial service.
VISION
To see Villarica Pawnshop's presence felt in major cities and towns in the Philippines. Continue providing the best terms and conditions to our clients in the spirit of healthy competition with other major players in the pawnshop industry.
VIDEO: Magsangla, Mag-Villarica
Summary
When it comes to managing our finances, it's important to have a reliable partner that can provide us with a range of services all in one place. That's where Villarica Pawnshop comes in – this reputable financial service center offers an array of services that include pawn loans, money transfers, foreign currency exchange, bills payment, and more.
With their extensive network of branches across the country, customers can easily access their services wherever they may be. And now, residents of Cebu City can enjoy the same convenience and reliability that Villarica is known for. The newest Villarica branch in Cebu City offers all these services and more, making it the go-to place for all your financial needs. So whether you need quick cash or reliable money transfers, Villarica Pawnshop has got you covered.
Contact Information
Website: villaricapawnshop.ph
Phone: (02) 8555-6077
Email: customerhelp@villaricapawnshop.com
inquiries@villaricapawnshop.com
Facebook Page: https://www.facebook.com/VillaricaPH