The pandemic has caused a lot of changes to the world of work. It has forced many people to adapt, learn new skills, and explore different career paths. If you're planning to work overseas, taking a TESDA course is a good way to boost your chances of finding a job. These courses provide the necessary skills and training that employers look for in candidates.
If you're looking to broaden your horizons and increase your chances of finding a job abroad, you might want to check out the courses offered by TESDA. With their wide selection of courses, TESDA has made it easier for anyone who wants to increase their chances of working overseas to find a program that suits their interests and qualifications. So if you're considering working overseas, take a look at the list of courses offered by TESDA to determine which one is the best fit for you.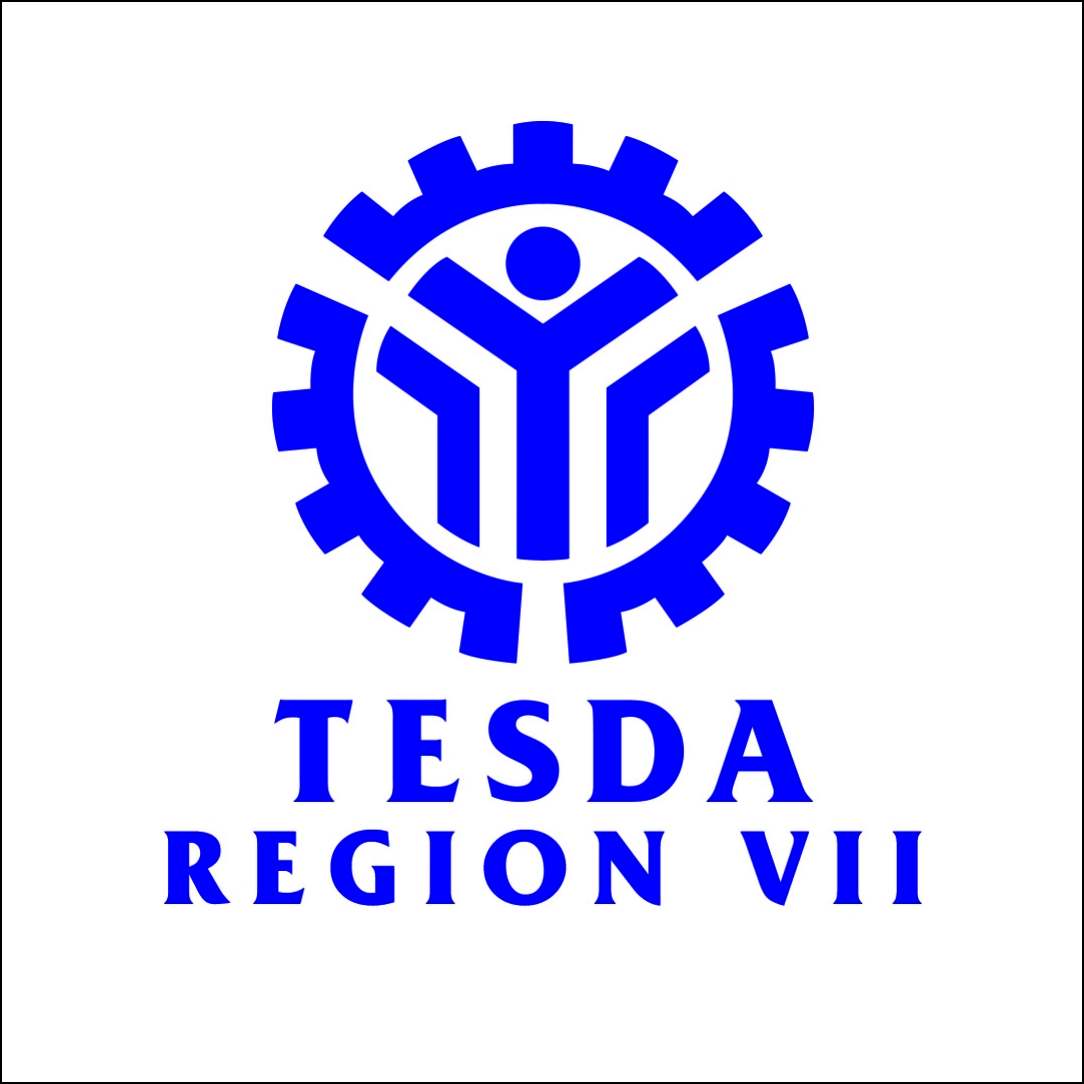 Enhance Your Skills: TESDA Courses To Boost Your Job Opportunities Abroad

1. Visual Graphic Design
Graphic designers are in demand all over the world. With companies looking for digital marketing strategies to expand their reach, graphic design has become an important skill in branding and promoting a business. A TESDA course in Visual Graphic Design can help you learn how to create visual concepts and graphics using software tools like Adobe Photoshop and Illustrator. You'll also learn how to design logos, banners, flyers, and other marketing materials to market a company's brand or product.
2. Caregiving
With an aging population, caregiving has become an essential profession in many countries. As a caregiver, you will assist elderly people and persons with disabilities with their daily needs, such as bathing, dressing, and feeding. Taking a TESDA course in caregiving will equip you with the practical knowledge and skills needed for this rewarding career. You'll learn about personal hygiene, first aid, nutrition, and the ethical principles of caregiving.
3. Massage Therapy
If you enjoy helping others relieve stress and tension, a TESDA course in Massage Therapy might be interesting to you. Massage therapy is a growing field worldwide. It can be a rewarding occupation that allows you to work in spas, hotels, or wellness centers. In the course, you will learn different massage techniques, anatomy, and physiology, and how to assess the client's needs and provide appropriate therapy treatments.
4. Automotive
With the increasing number of cars on the road, automotive skills are in demand globally. A TESDA course in Automotive helps you develop skills such as engine maintenance, electrical repairs, brake repairs, and other technical repair skills. You will also learn about workshop safety practices and customer service skills. An automotive course can lead to a job as a mechanic, technician, or service advisor, among others.
5. CAD/CAM Operation
CAD/CAM is another skill that's in high demand globally, especially in the manufacturing industry. A TESDA course in CAD/CAM Operation will teach you the skills required to create mechanical designs and prepare them for manufacturing using software such as AutoCAD or SolidWorks. The course teaches you how to design, develop, and document products, working with different types of materials and machines.
6. Carpentry
Carpentry is a highly sought-after skill in the construction industry, especially in countries where there is a growing demand for infrastructure projects. TESDA's carpentry course teaches you how to use hand and power tools, read blueprints, and understand construction materials. Upon completion of the course, you will have a solid foundation in carpentry and be able to construct and repair various structures such as doors, windows, and tables.
7. Construction
TESDA's construction course covers a wide range of skills needed to work in the construction industry. You'll learn how to read and interpret construction plans, operate heavy equipment, and handle different materials like concrete and metal. By taking a TESDA construction course, you will enhance your problem-solving and decision-making skills, which are essential qualities to have in the construction industry.
8. Diesel Power Plant Maintenance
With so many diesel power plants worldwide, there is always a high demand for skilled diesel mechanics to keep them running smoothly. Through TESDA's diesel power plant maintenance course, you will learn how to maintain, repair, and troubleshoot diesel engines and their associated electrical systems. This course is an excellent opportunity to enhance your mechanical knowledge and skills and specialize in a field that is highly in demand abroad.
9. Electrical Installation
TESDA's electrical installation course is perfect for those aiming to work as electricians abroad. You will learn how to install and repair electrical equipment and systems, from basic wiring to complex power systems. You will also learn how to follow safety protocols and electrical codes. Upon completion of this course, you will be equipped with the necessary skills to work as a certified electrician and can find work across different countries worldwide.
10. Welding (all kinds)
Welding is a crucial skill in nearly every industry imaginable, from automotive to aerospace. Taking a TESDA welding course will teach you how to fuse various metals using different techniques such as arc welding, TIG welding, and MIG welding. You will also learn how to interpret welding symbols and designs and operate welding equipment safely. Welding is a highly employable skill that can take you around the world, and by mastering it, you will be more attractive to overseas employers.
11. Heavy Equipment Operation
If you're interested in working in construction or mining, a TESDA course in heavy equipment operation is a great place to start. This course teaches you how to operate machinery like bulldozers, excavators, and backhoes. You'll learn how to do things like excavating and grading, and gain the knowledge and skills needed to work with different types of heavy equipment. This course can open up several career opportunities for you, both in the Philippines and abroad.
12. Machining
TESDA's machining course teaches students how to use machines like lathes, milling machines, and grinders. These skills are highly in demand in industries like automotive, aerospace, and engineering. By completing this course, you'll learn how to operate and maintain these machines, read technical diagrams and blueprints, and understand the principles of cutting tools and work-holding devices. Completing a machining course can make you highly employable both locally and internationally.
13. Masonry
Masonry is the trade of building structures from individual units that are bound together by mortar. A TESDA masonry course covers topics such as laying bricks, cutting blocks and understanding the different types of mortar mixes. You'll also learn about safety standards, the proper use of tools, and different types of building materials. Once you complete a TESDA masonry course, you'll have the skills you need to work in the construction industry not just in the Philippines, but also in other countries.
14. Pipefitting
TESDA's pipefitting course is designed for those interested in working in the plumbing and HVAC industries. Pipefitters are responsible for installing, repairing, and maintaining various types of piping and associated equipment. The course covers topics such as working with different types of pipes, fittings, and valves and interpreting technical drawings and blueprints. Completing this course can qualify you for several jobs both in the Philippines and abroad, especially in oil and gas industries.
15. Plumbing
A TESDA course in plumbing covers all aspects of residential and commercial plumbing systems. You'll learn about water supply systems, waste disposal systems, and how to properly install and maintain fixtures and appliances. The course also covers safety and sanitation requirements, as well as regulations and standards. By completing a TESDA plumbing course, you'll have the skills needed to work as a plumber in the Philippines, or even in other countries if you pass their requirements.
16. Refrigeration and Air Conditioning Servicing
If you have experience working with HVAC systems or are interested in learning how to install, repair, and maintain them, then the Refrigeration and Air Conditioning Servicing course is a good option for you. This course covers all aspects of refrigeration and air conditioning, from basic electrical concepts to advanced troubleshooting procedures. By completing this course, you can become a certified HVAC technician, which is a highly sought-after skill in many countries.
17. Commercial Cooking
Food is a universal language, and a career in culinary arts can take you anywhere in the world. The Commercial Cooking course teaches students how to prepare and cook a variety of dishes, as well as the basics of kitchen management and food safety. Graduates of this course can work as cooks, and kitchen supervisors, and even start their own catering business. If you're passionate about food and love to travel, then this course is perfect for you.
18. Bartending
Bartending is a fun and social job that can be found in almost every country. A skilled bartender can make a decent living and meet people from all walks of life. The Bartending course teaches students how to mix drinks, pour beer, and even how make their cocktails. It also covers the basics of bar management, customer service, and responsible alcohol service. By completing this course, you can become a certified bartender and work in bars, restaurants, or hotels worldwide.
19. Call Center Course
The call center industry is booming, and many companies outsource their customer service operations to other countries. The Call Center course teaches students the skills they need to become an effective call center agent, including communication skills, computer skills, and customer service skills. By completing this course, you can become a certified call center agent and work for a company that operates in a different country.
20. Bookkeeping
Every business needs someone to manage its finances, and being a certified bookkeeper can help you find employment in any country. The Bookkeeping course teaches students how to keep financial records, prepare financial statements, and use accounting software. It also covers the basics of taxation and auditing. By completing this course, you can become a certified bookkeeper and work for a variety of businesses, from small startups to multinational corporations.
21. Housekeeping
If you have a knack for tidying up and making things look pristine, then housekeeping may be the perfect fit for you. Housekeeping is a crucial aspect of the hospitality industry, as it involves maintaining the cleanliness and orderliness of hotel rooms. Through TESDA's housekeeping course, you will learn how to organize rooms, change linens, and sanitize surfaces. This course will equip you with the technical skills and knowledge needed to impress hotel managers and land a job abroad. Moreover, those who complete the course can take the TESDA National Certification Exam, which further increases their chances of finding employment overseas.
22. Tailoring
Do you have an eye for fashion design and detail? If so, then TESDA's tailoring course may be a great fit for you. This course aims to teach students how to construct and fit clothing using manual and industrial sewing machines. As a tailor, you could potentially land a job in a garment factory overseas or even start your own business. By completing this course, you will learn valuable skills such as pattern making, garment alteration, and fabric selection.
23. Driving
As the world continues to expand and develop, the demand for drivers increases. In TESDA's driving course, students will be taught how to operate all types of vehicles. This course includes hands-on training and covers various road conditions and traffic scenarios. With a driver's license and certification from TESDA, you will have the essential skills needed to operate a vehicle safely and efficiently abroad.
TIPS on Finding a Job Overseas
1. Make sure your resume/CV is up to date and tailored to the job you're applying for.
2. Network with people who already work abroad, as they may know of potential job openings.
3. Take advantage of online job boards such as LinkedIn and Indeed to search for international jobs.
4. Research the visa requirements for your target country, and make sure you meet them.
5. Consider taking one of TESDA's courses to increase your chances of finding a job abroad.
6. Be persistent in your job search – it may take several months before you're successful!
7. Have an open mind – be willing to try new experiences, explore different cultures, and take risks.
8. Practice your language skills in the country you're applying for a job so that you can communicate effectively with potential employers.
9. Have all of your documents (e.g., passport, visas, etc.) ready before you apply for jobs overseas.
10. Make sure you have a plan for housing and transportation in the country where you'll be working.
By following these tips, you should be able to increase your chances of finding a job overseas!
Frequently Asked Questions
1. Does TESDA have a tuition fee?
A: You can access the TESDA Online Program for free.
2, Can I enroll in TESDA without a high school diploma?
A: It's recommended that you check with the school or training center offering the course to confirm if they require a high school diploma for admission since various schools and programs have varying requirements.
3. How many months of training in TESDA?
A: The training will have a duration of 480 hours, which is equivalent to 80 days.
4. Is it possible to enroll and attend TESDA classes while working?
A: Certainly! Whether you are a student or employed, you can apply for a National Certificate to determine your level of qualification.
5. Does TESDA have an age limit?
A: Anyone can enroll in TESDA online courses regardless of age. These courses are free, and once you complete a course, you can enroll in other online courses. Lapeña mentioned that there are 68 online courses available that range from eight to 40 hours.
6.Does TESDA have an entrance exam?
A: Please visit the nearest TESDA-accredited training center and inquire about the availability of your desired training. You will then be scheduled to take an entrance examination on a specific date.
7. Is the TESDA certificate valid abroad?
A: Good news! TESDA provides vocational courses that can be utilized for job opportunities both locally and internationally.
8. What is the qualification level in TESDA?
A: Qualifications are categorized into National Certificate levels I, II, III, and IV based on the extent of the candidate's competence. A National Certificate is granted once a candidate has shown competence in all the units of competency that form a qualification.
9. What are the benefits of taking a TESDA course?
A: TESDA has several benefits such as setting policies, implementing standards and organizing programs to ensure the quality and accessibility of technical education, skills development, and certification.
10. What is the TESDA certificate called?
A: A NATIONAL CERTIFICATE (NC) is a document issued by TESDA to individuals who have demonstrated competence in all the required units of a national qualification as defined in the Training Regulations, after undergoing a National Competency Assessment.
Summary
TESDA, also known as the Technical Education and Skills Development Authority, is a Philippine government agency tasked with providing technical and vocational education and training. As more and more Filipinos are seeking opportunities to work abroad, TESDA has developed a wide range of courses to help people acquire the knowledge and skills needed to succeed in their chosen field. These courses cover a variety of industries, including healthcare, hospitality, information and communications technology, and many more. By taking these courses, Filipinos can increase their chances of landing a job abroad and earning a higher income.
There are 23 TESDA courses available that can help Filipinos find job opportunities in other countries. By taking these courses, aspiring overseas workers can gain the skills and certifications needed to qualify for jobs abroad and increase their chances of being hired. With TESDA's commitment to providing quality education and training, Filipinos who take these courses can be confident that they are well-equipped to take on new challenges and succeed in their chosen careers.
Contact Information
Address: Archbishop Reyes Avenue corner Salinas Drive, Lahug 6000 Cebu City, Philippines
Website: http://www.tesda.gov.ph/
Email Address: region7@tesda.gov.ph
Phone Number: (032) 345 1768
Facebook Page: https://www.facebook.com/TESDARegionVII
Hours: 8 AM – 5 PM (Monday – Sunday)