NUSTAR Resort and Casino Cebu is the luxurious, 5-star integrated resort in the Philippines, Cebu's premier is a 5-star destination that redefines luxury with world-class gaming, entertainment, events, and premium shopping and dining options. NUSTAR offers a wide variety of accommodations and amenities, making it the perfect place to stay for both business and pleasure. The resort features a full-service casino, complete with table games, slots, and a sports book. There are also several restaurants on-site, serving international cuisine. Guests can enjoy a swim in the outdoor pool or relax in the spa.
NUSTAR Resort and Casino is located just a short drive from Mactan International Airport. The resort is also within distance of many popular tourist attractions, including the Cebuano Heritage Monument and Magellan's Cross. NUSTAR Resort and Casino Cebu is the perfect place to experience all that Cebu has to offer.
Accommodations at NUSTAR Resort and Casino Cebu are modern and spacious. All rooms feature a flat-screen TV, safe, and minibar. The bathrooms are private and include a hairdryer and toiletries. Executive rooms and suites offer additional space and amenities, including a living room and dining area.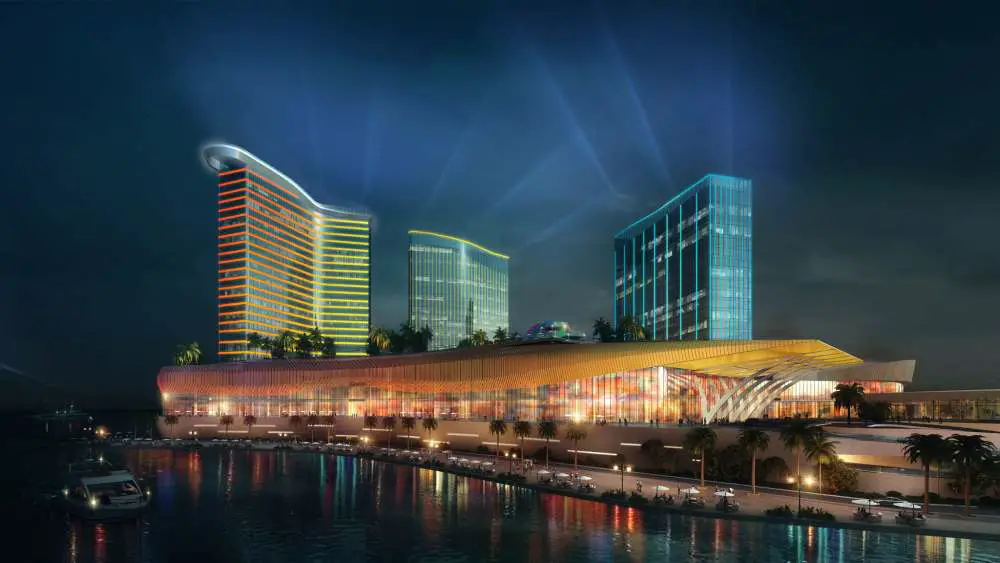 What to Expect in NUSTAR
Casino – The NuStar Casino is the perfect place for a night out with friends. With tons of slot machines and gaming tables, there's something for everyone. However, if you are searching for something more private, the casino has designed rooms exclusively for VIPs who want some private game. These rooms come with gourmet dishes and fine drinks included.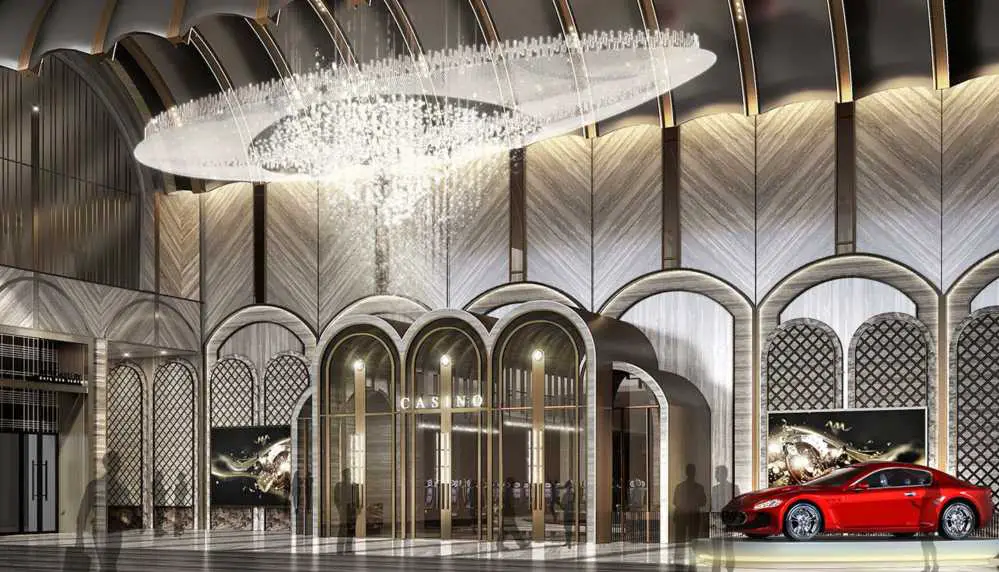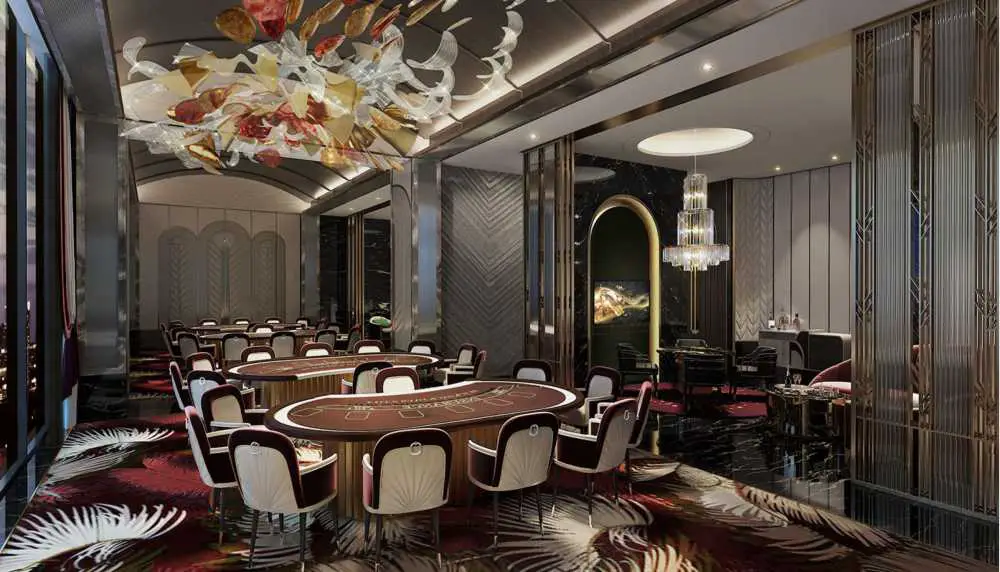 Shopping Mall – The NUSTAR Resort and Casino feature a luxurious four-story shopping and dining colonnade, featuring sophisticated curations for everyone.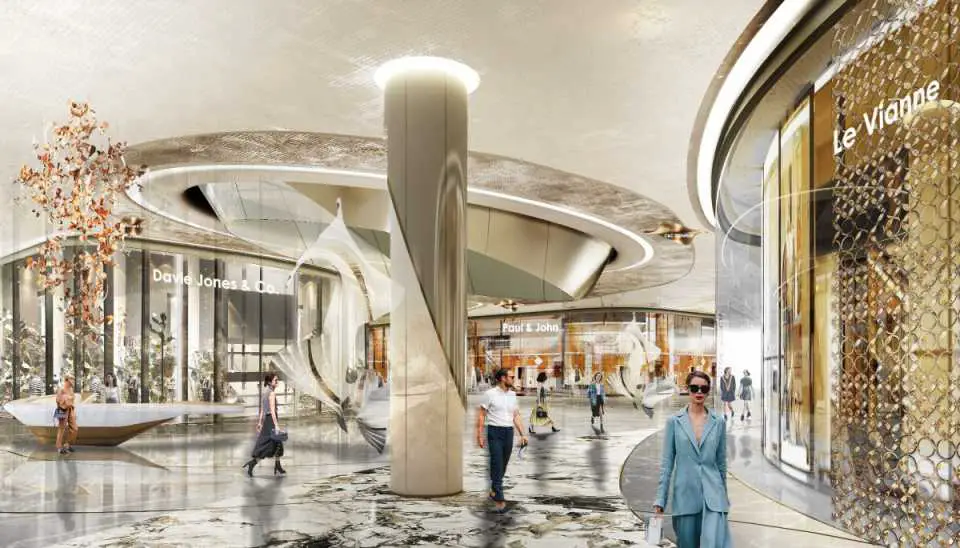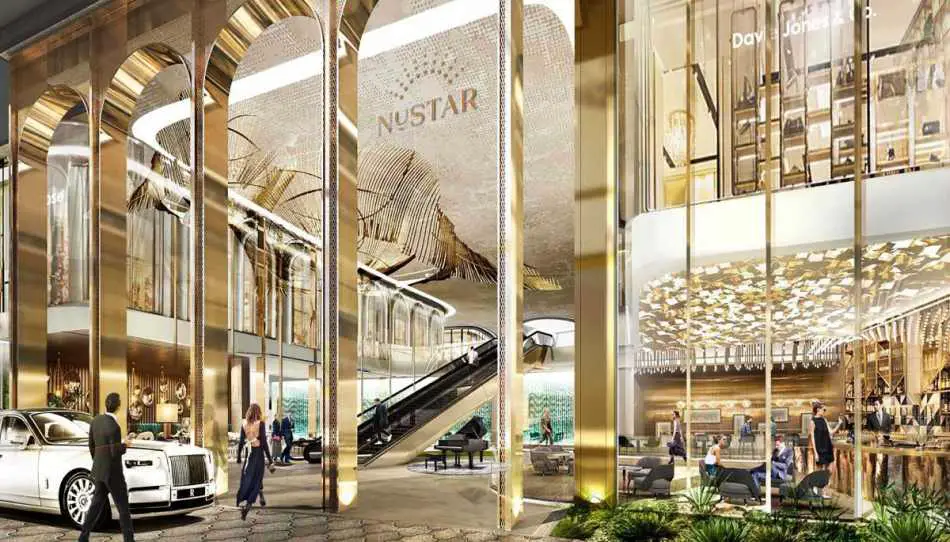 Restaurants – And if you get hungry, NuStar has its very own restaurants that will surely satisfy your cravings. With a wide variety of cuisines to choose from, you'll never go wrong with NuStar.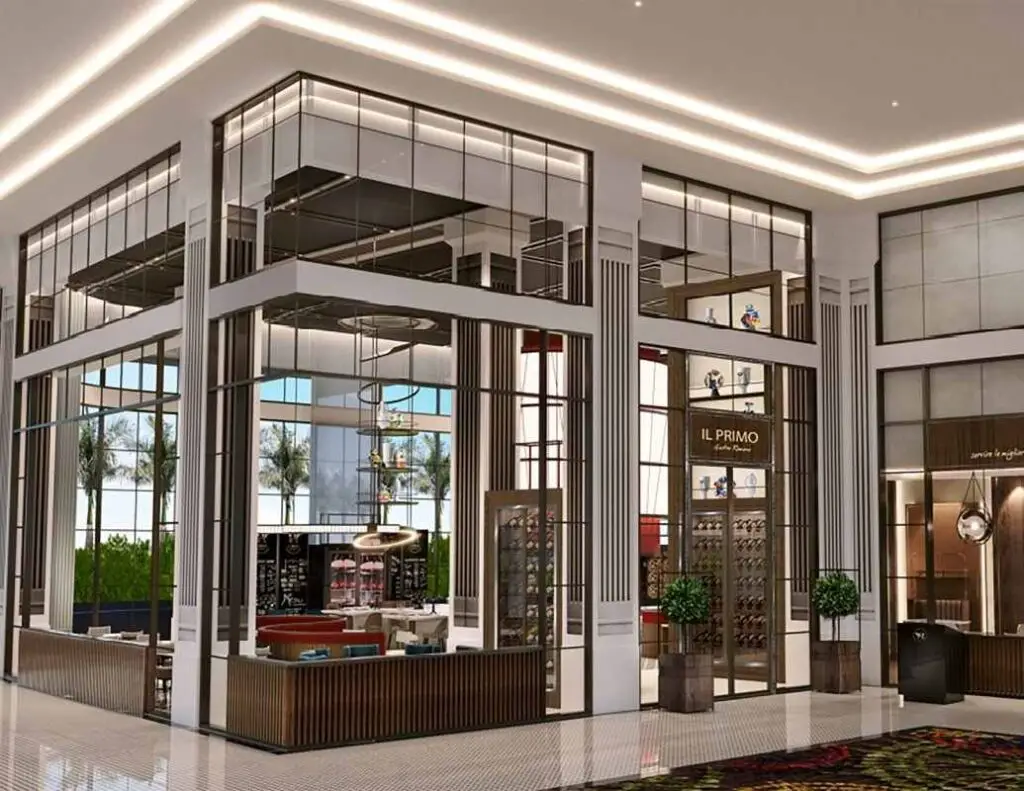 Outdoor Areas – The resort also has beautifully landscaped gardens and an outdoor amphitheater that's perfect for events. NUSTAR also offers the most comprehensive range of activities and attractions available, such as the Skydeck, Boardwalk, the Wharf, Swimming Pools, and many more!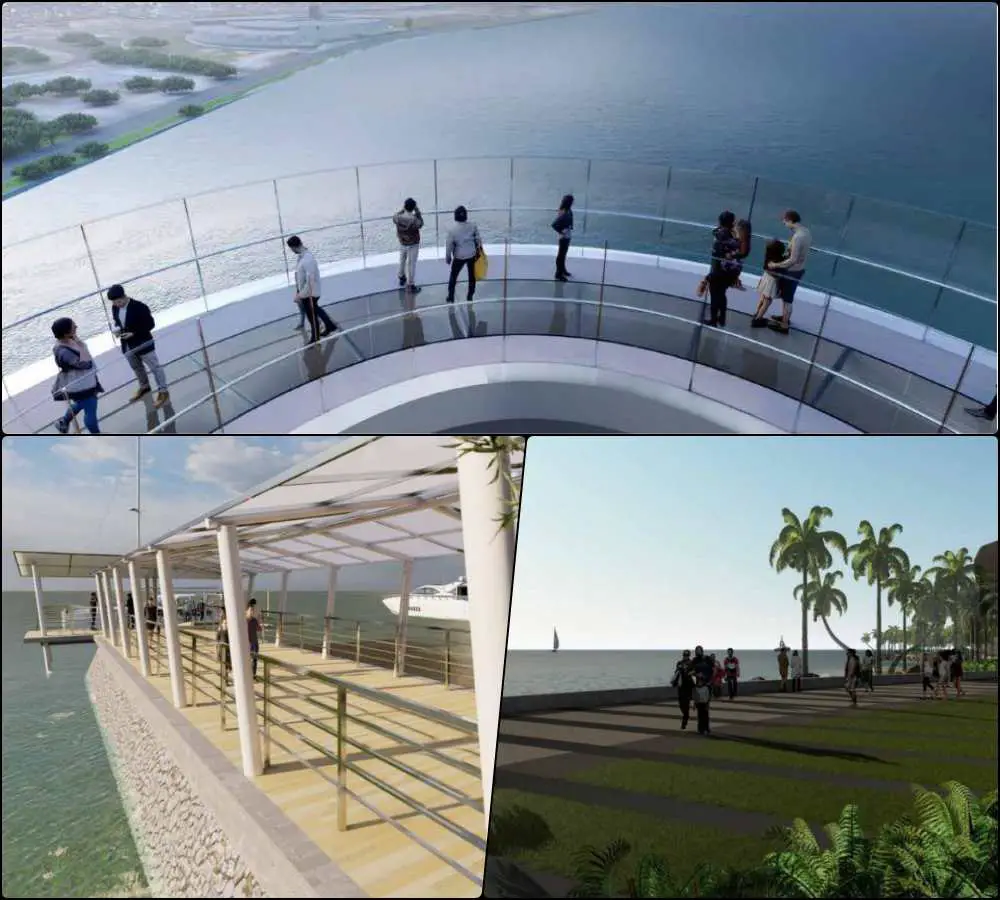 Movie Theater – Looking for a great place to catch the latest blockbuster? Head to nuStar movie theater! With huge screens, state-of-the-art sound systems, and comfortable seating, nuStar is the perfect place to enjoy the latest Hollywood hits. And with a convenient location in the heart of downtown, nuStar is easy to get to from anywhere in the city. So next time you're looking for a great night out, be sure to check out nuStar movie theater. You'll be glad you did!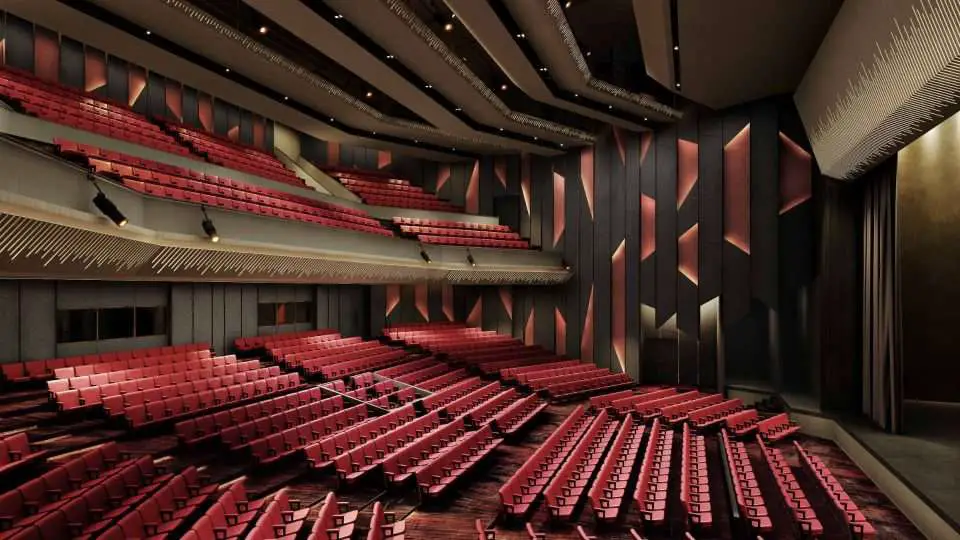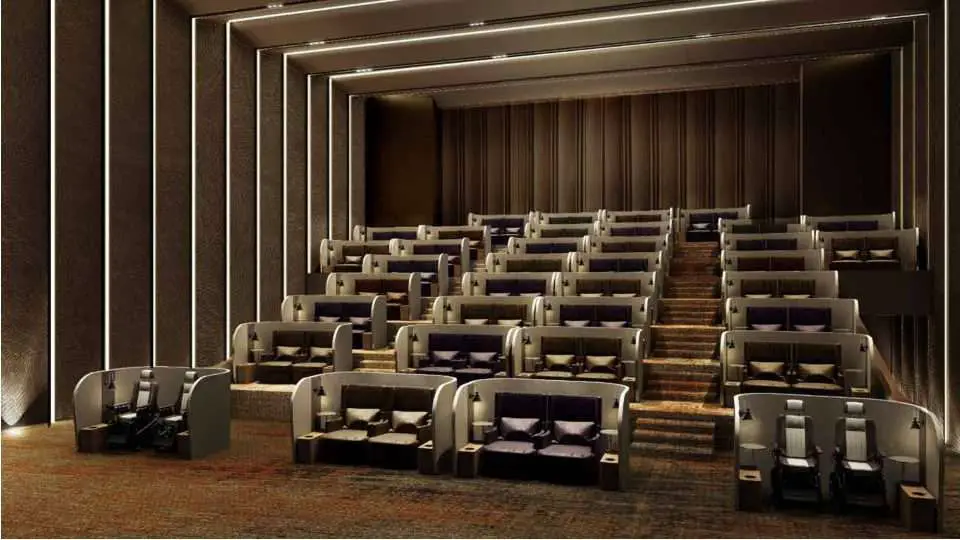 Video: NUSTAR Resort Casino in South Road Properties Cebu
Check out this vlogger exploring the NuStar Resort and Casino on every part of the resort.
Frequently Asked Questions
Do you accept walk-ins or do you require prior reservations?
We welcome walk-ins, but we strongly suggest that you make a reservation to ensure your convenience.
Do you let customers who haven't been vaccinated or only partially vaccinated eat in your restaurants?
Both vaccinated and unvaccinated persons may be served in our restaurants in accordance with the updated health requirements of the local government unit and DOH.
Do you allow your restaurants to operate at full capacity?
We are currently operating on limited capacity by the IATF and LGU ordinances. We will continuously update restaurant capacities through our website and social media platforms.
Is there parking available on the grounds, and if so, is it free of charge?
We have allocated parking areas located on the Lower Ground and Upper Ground floors. 24/7 free parking is available for all our guests.
Do you provide valet services?
The current valet services are located at the Casino Grand Entrance.
Is there a bus or other form of public transportation that stops near your resort? What are some other options for getting around?
Currently, we are accessible through both public taxis and MYBUS. Alternatively and for our guests' convenience, hotel car pick-up can be arranged through the resort concierge.
Do you offer a rewards or membership program for NUSTAR customers?
NUSTAR Rewards is the go-to lifestyle rewards program for anyone associated with the development.
As a NUSTAR Rewards member, What are the benefits?
As a NUSTAR member, you will have access to numerous privileges and benefits at our resorts. You can earn and redeem points, get priority access to events, and receive exclusive offers for the ultimate leisure experience.
How do I join NUSTAR Rewards, and is it free?
Anyone 21 years old or older can sign up for NUSTAR Rewards for free. To join, all you have to do is visit the NUSTAR Rewards Counter or create an account online..
Summary
Cebu is one of the most popular tourist destinations in the Philippines, and for good reason. The island has something to offer everyone, from white sand beaches and crystal clear waters to historic temples and vibrant nightlife. Nustar Cebu is one of the most popular attractions on the island, and it's easy to see why.
The castle-like structure sits atop a hill overlooking the city, and it's surrounded by lush gardens and beautiful views. Visitors can explore the grounds, take in the stunning architecture, or simply enjoy the peaceful atmosphere. Whether you're looking for a day of relaxation or an adventure, Nustar Cebu is sure to please.
Contact Information
Phone Number: (032) 888 8282
Address: NUSTAR Resort and Casino, South Road Properties, Cebu City, Philippines
Email: contactus@nustar.ph
Facebook Page: https://www.facebook.com/NUSTARCebu
Google Map Location