The Land Bank of the Philippines is a government financial institution that strikes a balance in fulfilling its social mandate of promoting countryside development while remaining financially viable. LANDBANK is by far the largest formal credit institution in the rural areas. It also ranks among the top five commercial banks in the country in terms of deposits, assets and loans.
Also Read: List of China Bank Branches in Cebu
In case you are looking for a specific Land Bank branch near you, we have gathered the available banks in Cebu for your reference. Aside from the banks, we have also compiled the ATM machines where you can process transactions including withdrawals, cash deposits, etc.
Some of the services LandBank offers include banking, deposit accounts, credit cards, loans, investments, and insurances. If you are looking for a specific branch near your location, you can check out the list of banks and ATMs available in Cebu.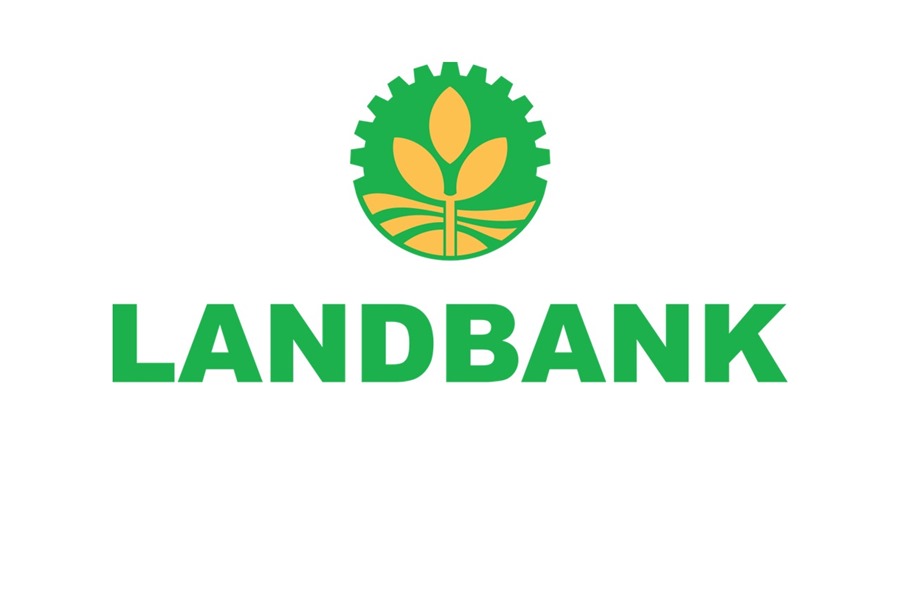 CEBU LandBank of the Philippines Branches & ATM Machine Locations
You can check out the list of LandBank that you can find and visit Cebu City, as well as the respective address, telephone numbers, and office hours. To make it easier for you to search for the banks, just do a "CTRL+F" on your keyboard and type the bank name or location.
Branch: Moalboal (Cebu) Branch
Address: G/F Gaisano Town Center, Poblacion East, Moalboal, Cebu
Email Address: BR_MOALBOAL@mail.landbank.com
Contact No: (032) 474-8448
Fax No: (032) 474-8448
Branch: MEPZA EO
Address: G/F, PEZA Administration Building, Lapu-lapu City, Cebu
Email Address: EO_LAPULAPU@mail.landbank.com
Contact No: (032) 495-4833
Fax No: (032) 341-0710
Branch: Dalaguete Branch
Address: Poblacion, Dalaguete, Cebu
Email Address: EO_DALAGUETE@mail.landbank.com
Contact No: (032) 484-8501
Fax No: (032) 484-8495 (Telefax)
Branch: Consolacion EO
Address: G/F Consolacion Government Center, Poblacion Oriental, Consolacion, Cebu          Email Address: EO_CONSOLACION@mail.landbank.com
Contact No: (032) 272-7254
Fax No: (032) 272-5407
Branch: Balamban EO
Address: Brgy. Baliwagan, Balamban, Cebu
Email Address: EO_BLAMBAN@mail.landbank.com
Contact No: (032) 465-2232
Fax No: N/A
Branch: BOC EO
Address: CIP Complex, Pier 6, Port of Cebu, Cebu City
Email Address: EO_CEBBOC@mail.landbank.com; lbp_cebuboceo@yahoo.com
Contact No: (032)232-1516; 236-7498
Fax No: 232-1639
Branch: Plaza Independencia Branch
Address: LDM Building MJ Cuenco Avenue Cebu City, Cebu
Email Address: BR_CEBPLAZA@mail.landbank.com; lbpcebuplazaind@yahoo.com
Contact No: (032)505-9157; 412-1772; 254-1788
Fax No: 253-7390
Branch: Mandaue EO
Address: LANDBANK Bldg., Ouano St. Centro Mandaue City, Cebu
Email Address: EO_MANDAUE@mail.landbank.com; lbpcebumandaueeo@yahoo.com.ph
Contact No: (032)422-3039
Fax No: 422-8393
Branch: Mandaue Branch
Address: Dayzon Building, Tipolo Mandaue City, Cebu
Email Address: BR_MANDAUE@mail.landbank.com; lbpcebumandaue@yahoo.com.ph
Contact No: (032)239-7717; 422-6244; 422-6277
Fax No: 422-3837
Branch: Waterfront Hotel Casino FX Booth
Address: Waterfront Casino Hotel Lapu-lapu City, Cebu
Contact No: (032)340-6051
Fax No: (032) 340-6051
Branch: Lapu-Lapu EO
Address: GF, PEZA Administration Bldg. Lapu-lapu City, Cebu
Email Address: EO_LAPULAPU@mail.landbank.com; lbplpueo@yahoo.com
Contact No: (032)495-4833
Fax No: 341-0710
Branch: Lapu-lapu Branch
Address: GSO Building, ML Quezon National Highway, Pajo Lapu-lapu City, Cebu          Email Address: BR_LAPULAPU@mail.landbank.com; lbplapulapubr@yahoo.com
Contact No: (032)495-3838; 340-5758; 495-3737; 260-4402
Fax No: 340-0757
Branch: Danao Branch
Address: F. Ralota Street, Poblacion Danao City, Cebu
Email Address: BR_CEBDANAO@mail.landbank.com; lbp_danao@yahoo.com
Contact No: (032)343-0139; 513-0824
Fax No: 343-0011
Branch: Cebu-Toledo Branch
Address: Gaisano Grand Mall, Sangi, Toledo City, Cebu
Email Address: BR_TOLEDO@mail.landbank.com
Contact No: (032)322-5888
Fax No: 322-6261
Branch: Waterfront Hotel Casino FX Booth (Lahug)
Address: Officer-In-Charge Waterfront Hotel Casino, Lahug, Cebu City, Cebu
Contact No: (032)232-8380
Fax No: (032)232-8380
Branch: Cebu-Osmeña Blvd. Branch
Address: LANDBANK Building, Osmena Blvd. cor. P. del Rosario Street Cebu City, Cebu Email Address: BR_CEBOSMEN@mail.landbank.com; lbpcebuosmena@yahoo.com
Contact No: (032)255-0471 / 255-0473 255-0472 / 412-9632 412-9631 / 255-8723 412-9630 / 256-1774
Fax No: 412-9571
Branch: Banilad EO
Address: Girl Scout of the Phils. Bldg., Banilad St. Cebu City, Cebu
Email Address: EO_BANILAD@mail.landbank.com
Contact No: (032)232-2788; 416-2625
Fax No: 233-3029
Branch: Cebu-Capitol Branch
Address: Ground Floor Leonisa Building Escario cor. Juana Streets Extension Cebu City, Cebu
Email Address: BR_CEBUCAP@mail.landbank.com; lbpcebucapitol@yahoo.com
Contact No: (032)253-1337; 416-5448; 412-5128
Fax No: 412-5127
Branch: LANDBANK Easy Access Facility (LEAF)
Address: Argao, Cebu Poblacion, Argao Cebu
Email Address: lbpcarcarcebu@yahoo.com.ph
Contact No: (0927)341-5066; (032) 485-8156
Fax No: 350-0183
Branch: Carcar Branch
Address: Henry Uy Bldg., Poblacion III, Awayan Carcar, Cebu
Email Address: BR_CARCAR@mail.landbank.com; lbpcarcarcebu@yahoo.com
Contact No: (032)487-8681; 487-8682
Fax No: 487-8680
Branch: Bogo Branch
Address: P. Demiar Building, P. Rodriguez Street Sto. Rosario, Bogo City, Cebu
Email Address: BR_CEBBOGO@mail.landbank.com; lbpbogo7@yahoo.com
Contact No: (032)434-8124; 251-3888
Fax No: 434-8124
List of LandBank ATMs in Cebu City
Below are the list of LandBank ATMs found in Cebu City. So in case you need to withdraw cash from the main ATM branch, here's where you and find them:
Toledo (Municipality of Pinamungajan)
Address: Municipal Building, Pinamungajan Cebu
Toledo (LGU TOLEDO)
Address: Toledo City Hall Ilihan, Toledo City Cebu
Toledo (Balamban LGU)
Address: Cubicle 1, Balamban Sport Complex, Bingay Street, Balamban Cebu
Toledo
Address: Ground Floor, Gaisano Grand Mall, Sangi, Toledo City, Cebu
Mandaue EO
Address: LBP Bldg., Ovano St., Centro, Mandaue City, Cebu
Mandaue (Municipality of Cordova)
Address: Poblacion, Cordova Cebu
Mandaue (Phil. BXT Corp.)
Address: Imperial Palace, ML Quezon Highway, Brgy, Maribago, Lapu-Lapu City, Cebu
Mandaue (Mactan Benito Ebuen Air Base)
Address: Mactan Air Force, Lapu-Lapu City, Cebu
Mandaue (Mactan Int'l. Airport)
Address: Domestic Pre-Departure Area, Mactan-Cebu Int'l. Airport Authority (MCIAA) Bldg., Lapu-Lapu City, Cebu
Mandaue (Waterfront-LapuLapu)
Address: Waterfront Casino Hotel, Lapu-lapu City, Cebu
Mandaue (Liloan LGU)
Address: Liloan LGU Compound, Poblacion, Liloan, Cebu
Mandaue (Gaisano Mandaue)
Address: Gaisano, Mandaue City, Cebu
Mandaue
Address: LBP Bldg., Ovano Street, Centro, Mandaue City, Cebu
Lapu-Lapu City EO
Address: GF, PEZA Administration Bldg., Lapu-Lapu City, Cebu
Lapu-Lapu 1
Address: GSO Bldg., Quezon National Highway, Pajo, Lapu-Lapu City, Cebu
Lapu-Lapu 2
Address: GSO Bldg., Quezon National Highway, Pajo, Lapu-Lapu City, Cebu
Lapu-Lapu 3
Address: GSO Bldg., Quezon National Highway, Pajo, Lapu-Lapu City, Cebu
Danao 1
Address: F. Ralota St., Poblacion, Danao City, Cebu
Danao 2
Address: F. Ralota St., Poblacion, Danao City, Cebu
Danao 3
Address: F. Ralota St., Poblacion, Danao City, Cebu
Cebu Plaza Independencia
Address: LDM Bldg., MJ Cuenco Avenue, Cebu City, Cebu
Cebu
Address: CapitolG/F Leonisa Bldg. Escario corner Juana Osmeña Sts. Extension, Cebu City, Cebu
Cebu Capitol 2
Address: G/F Leonisa Bldg. Escario corner Juana Osmeña Sts. Extension, Cebu City, Cebu
Cebu Osmeña (LGU Talisay)
Address: Lawaan II, Talisay City, Cebu
Cebu Osmeña (CEBU RO VII)
Address: DOLE RO7 Building, General Maximlom Avenue corner Gorordo Avenue, Cebu City
Cebu Osmeña (GSIS Cebu)
Address: Leon Kilat St., Cebu City
Cebu Osmeña (GAISANO SOUTH CAPITAL MALL)
Address: Corner Colon and Leon Kilat Street, Cebu City
Cebu Osmeña (PNP RO VII)
Address: Camp Sergio Osmeña Street, Osmeña Blvd., Cebu City
Cebu Osmeña (CSC RO VII)
Address: Sudlon, Lahug, Cebu City
Cebu Osmeña (CCFICC)
Address: CFI Building, Capitol Compound, Escarillo Street, Cebu City, Cebu
Cebu Osmeña (Philhealth Cebu)
Address: G/F Leonisa Bldg., Escario St. corner Jauna Osmeña Street, Cebu City, Cebu
Cebu Osmeña (Cebu Provincial Capitol 1)
Address: Cebu Prov'l Capitol Bldg., cor M. Velez and Escarios Sts., Cebu City
Cebu Osmeña (Gaisano Fiesta Mall)
Address: G/F Main Entrance, Gaisano Fiesta Mall, Talisay City, Cebu
Cebu Osmeña (Vicente Sotto Hosp. 2)
Address: Vicente Sotto Hospital, B. Rodriguez St., Cebu City, Cebu
Cebu Osmeña (C F – Lahug 2)
Address: Casino Filipino Cebu, Waterfront Lahug, Salinas Drive, Cebu City
Cebu Osmeña (Metro Cebu Water District)
Address: Ground Flr., Metropolitan Cebu Water District Bldg., Magallanes St., Brgy. Señor Sto. Niño, Cebu City
Cebu Osmeña (UP Cebu)
Address: Gorordo Avenue Lahug Cebu City
Cebu Osmeña (Prince Warehouse)
Address: Prince Warehouse Bldg., N. Bacalso Avenue, Brgy. Bulacao, Cebu City
Cebu Osmeña (C F – Lahug 1)
Address: CF-Cebu, Waterfront Lahug, Salinas Drive Cebu City
Cebu Osmeña (Gaisano Ayala 2)
Address: Gaisano Store, Ayala Center, Cebu City
Cebu Osmeña (White Gold Club)
Address: White Gold Club Bldg., North Reclamation Area, Cebu City, Cebu
Cebu Osmeña (Robinsions Fuente)
Address: Sta. Cruz, Fuente Osmeña Blvd., Cebu City
Cebu Osmeña (Cebu City Hall 1)
Address: Cebu City Hall – Legaspi St., corner M.C. Briones Avenue, Cebu City, Cebu
Cebu Osmeña (Cebu City Hall 2)
Address: Cebu City Hall – Legaspi St., corner M.C. Briones Avenue, Cebu City, Cebu
Cebu Osmeña (Vicente Sotto Hosp. 1 (repl.))
Address: Vicente Sotto Hospital, B. Rodriguez St., Cebu City
Cebu Osmeña (Gaisano Ayala 1(repl))
Address: Gaisano Store, Ayala Center, Cebu City
Cebu Osmeña Blvd. 6
Address: LBP Bldg., Osmeña Blvd. cor. P. del Rosario St., Cebu City, Cebu
Cebu Osmeña Blvd. 5
Address: LBP Bldg., Osmeña Blvd. cor. P. del Rosario St., Cebu City, Cebu
Cebu Osmeña Blvd. 4
Address: LBP Bldg., Osmeña Blvd. cor. P. del Rosario St., Cebu City, Cebu
Cebu Osmeña Blvd. 3
Address: LBP Bldg., Osmeña Blvd. cor. P. del Rosario St., Cebu City, Cebu
Cebu Osmeña Blvd. 2
Address: LBP Bldg., Osmeña Blvd. cor. P. del Rosario St., Cebu City, Cebu
Cebu Osmeña Blvd. 1
Address: LBP Bldg., Osmeña Blvd. cor. P. del Rosario St., Cebu City, Cebu
Cebu BOC EO
Address: Cebu International Port Complex, North Reclamation Area, Cebu City
Carcar (LGU Barili)
Address: Poblacion, Barili, Cebu
Carcar (LGU Moalboal)
Address: Poblacion West, Moalboal, Cebu
Carcar (LGU Santander)
Address: Santander, Cebu
Carcar (LEAF-Argao)
Address: Grazianie Commercial Bldg., Poblacion, Argao, Cebu
Carcar (Carcar LGU)
Address: Poblacion, Dumanjug, Cebu
Carcar (LGU Dumanjug)
Address: Poblacion, Dumanjug, Cebu
Carcar 1
Address: Henry Uy Bldg. Pobalacion III, Awayan, Carcar, Cebu
Carcar 2
Address: Henry Uy Bldg. Pobalacion III, Awayan, Carcar, Cebu
Bogo(LGU Daanbantayan)
Address: Poblacion, Medellin Cebu
Bogo (Medellin LGU)
Address: Poblacion, Medellin Cebu
Bogo
Address: LBP Bldg., P. Rodriguez St., Bogo, Cebu
Bogo 2
Address: LBP Bldg., P. Rodriguez St., Bogo, Cebu
Banilad EO
Address: Girl Scout of the Phils., Bldg., Banilad St., Cebu City, Cebu
The official website of Land Bank is – www.landbank.com
Their official Facebook Page is – facebook.com/landbankofficial